Bridal hair is always a big topic of discussion. How do you style it? What should you wear? How do you make sure it lasts throughout the day? These are all valid questions, and today we're going to discuss how to make a fantastic bridal hair photoshoot. Whether you're doing this for yourself or as part of your wedding planning process, these tips will help you look your best!
One of the most important things to keep in mind when taking a bridal hair photoshoot is the context of the images. You want to make sure that your hairstyle complements your overall look and feel for the shoot. For example, if you're going for a vintage vibe, think about using more elaborate hairstyles.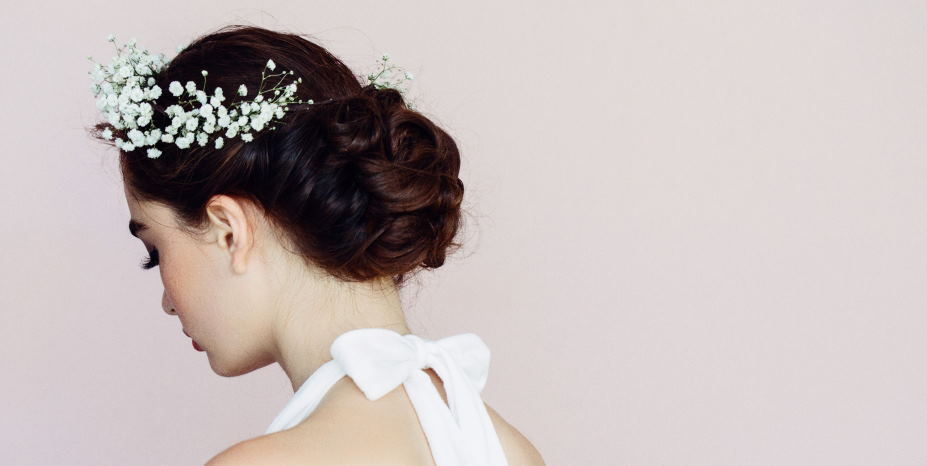 How do you take professional-looking wedding hair pictures?
Are you in the process of planning your wedding and looking for a way to add some extra flair to your photos? Then, consider having a professional hair photoshoot! Here are a few tips to help ensure it goes off without a hitch.
First, make sure to choose a location that will showcase your hairstyle perfectly. This might be an outdoor spot with natural scenery or an elegant indoor space with plenty of beautiful backdrops.
Next, plan and give yourself plenty of time for the shoot. It's important to have everything ready before the photographer arrives so you can focus on having fun and enjoying the experience.
Bring along some props to enhance your look. For example, a beautiful piece of jewelry or a fancy hat can add something special to your photos.
Finally, don't forget to bring along some props to complete your look. A few items like headbands, veils, or flowers can add interest and personality to your photos.

Glamour hair photos that make brides look unbelievable
Getting married is one of the most important decisions a person can make in their lifetime. It is a day that should be remembered for years to come. Many couples choose to have professional photographers take pictures of their wedding day. These photos will be cherished memories for many years to come. One question that often arises is how do you take professional-looking wedding hair pictures?
You can do a few things to ensure your hair looks great in your wedding photos. First, make sure you have a trial run with your hairstylist before the big day. This will give you an idea of what styles will look good and work best with your dress and veil. Second, always use hairspray and lots of it.
Bridal haircuts are a very important part of the wedding. The 'something blue tradition is still alive and well, with many brides picking out a special hair accessory for their big day. Wedding photography has changed significantly over the last decade, from film cameras to digital SLRs, from black and whites to vibrant colors. However, the biggest change in bridal photography has been in how much time we spend photographing the bride's hairstyle before she goes down the aisle. In days past, it was all about getting that ring shot, but today it's all about capturing that perfect updo or playful ponytail that will take center stage when your album is opened on your coffee table for years to come!