Get ready for your big day with this beach wedding makeup tutorial! Whether you're marrying by the ocean or in a sun-drenched garden, these natural-yet-glamorous makeup ideas will complement your destination wedding style. From enhancing your best features to creating a dewy glow, we've got everything you need to look gorgeous on your special day. So sit back, relax and prepare to be beautiful!
Products used for beach wedding makeup
I chose golden tones because the colors of the sunset are golden and orange. So, what better way is there than to go with that same idea in your eyes? This will also brighten up your complexion, making you glow all night long. Of course, you can use any golden color palette, but if you want an easy one, pick gold eyeshadow and bronze blush/bronzer (or whatever color blush you may have). Here are the colors I chose.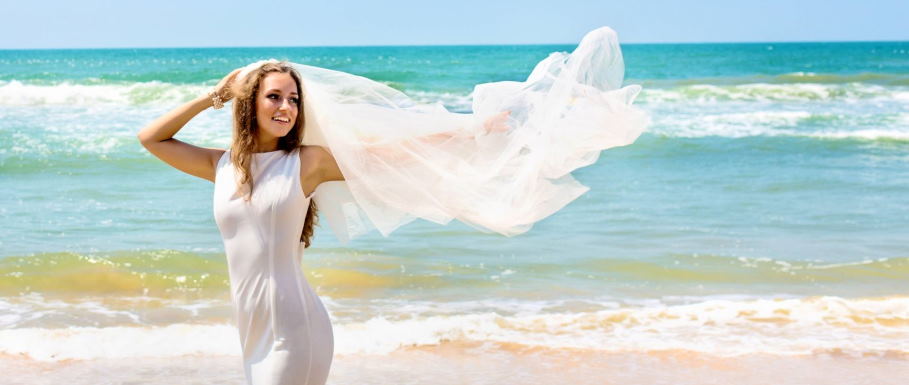 The first four shadows are all in different gold tones, but they're pretty similar, so it's alright to mix them up a bit for this look. I used the last three shadows on the bronze side (but still very golden). These will help brighten your eyes and give that sun-kissed glowy effect because of the shimmers.
For blush/bronzer, I chose to use the same color as my skin tone to make me look glowing from within since we won't be contouring or anything like that (too much work). If you want to use something else, feel free to.
Guide to beach-bride makeup
When it comes to picking the perfect makeup look for your beach wedding, less is more. Too much foundation or blush can make you look sweaty and cakey in photos, which is the last thing you want on your big day. So read on for our guide to achieving a natural, sun-kissed look that will have you looking (and feeling) your best by the sea.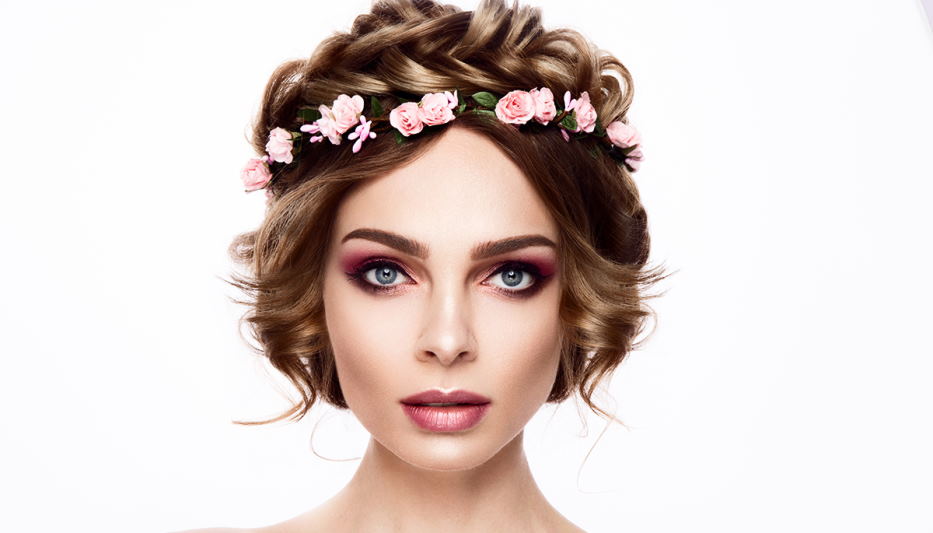 Apply primer all over the face and neck before applying foundation. This will help keep your base intact later on.
If you're looking to contour, then now's the time! The highlighter should be two shades lighter than your complexion, while the bronzer should be one shade darker. Apply wherever the sun would naturally hit: the tops of your cheekbones, sides of your nose, and jawline.
For a dewy finish, go for a liquid or cream highlighter, but powder highlighters work just as well if you want more coverage. These should be applied to the highest points on your face, such as the bridge of your nose and cupid's bow.
By using matte eye shadows on both lid and crease, you will help mattify any areas of shine that may appear through wear throughout the day. You can also use powder under the eye to ensure that any remaining mascara isn't smudged later on in the day!